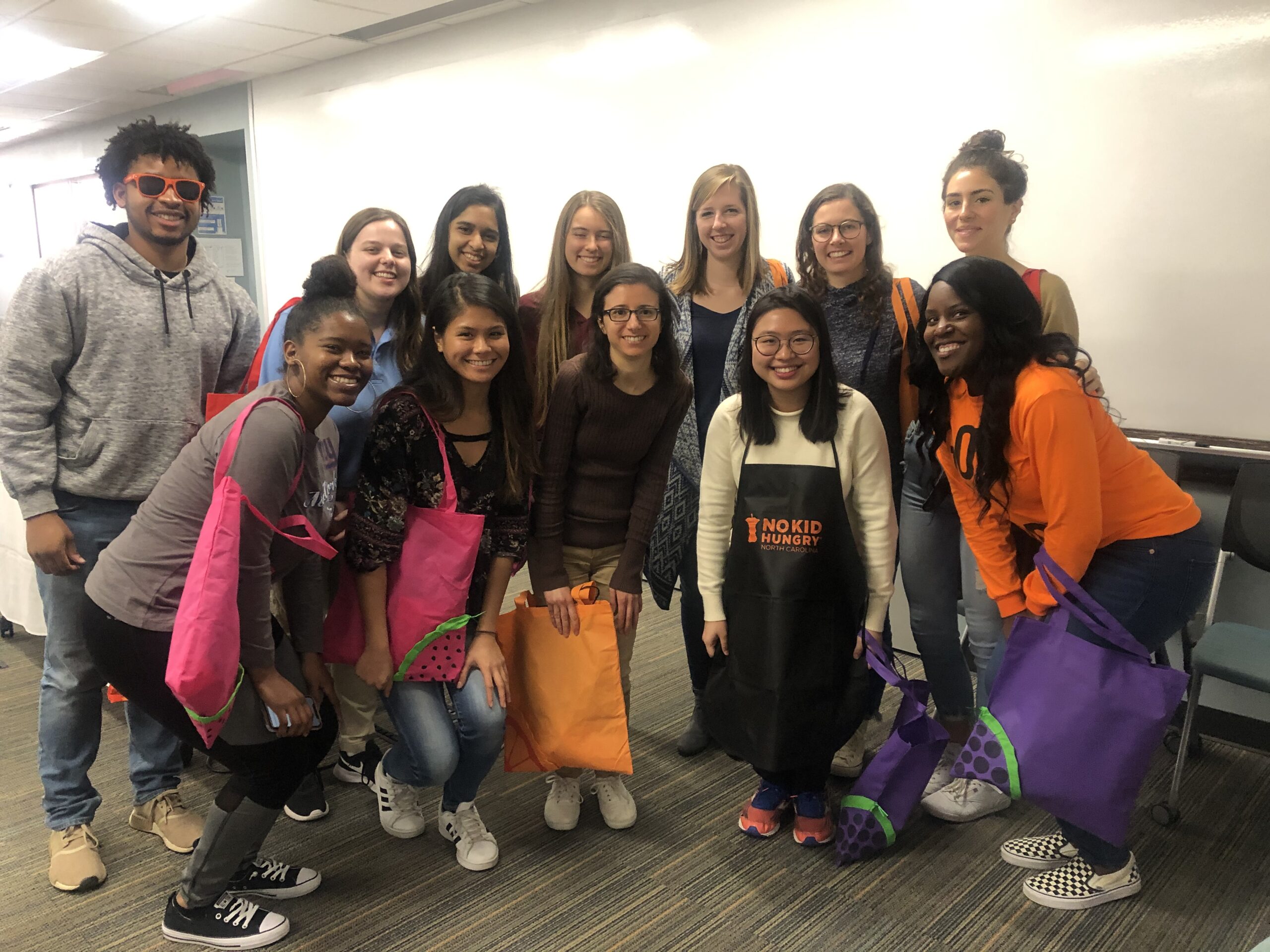 Interns and Students
Much of our work couldn't happen without the students from UNC-Chapel Hill and beyond who join our team as interns, youth ambassadors, and child nutritionists to work on nutrition education materials, cooking programs with kids, and more.
Learn about some of our recent intern team members below. If you're interested in being a part of the team, contact Jessica Soldavini.
---
Spring 2021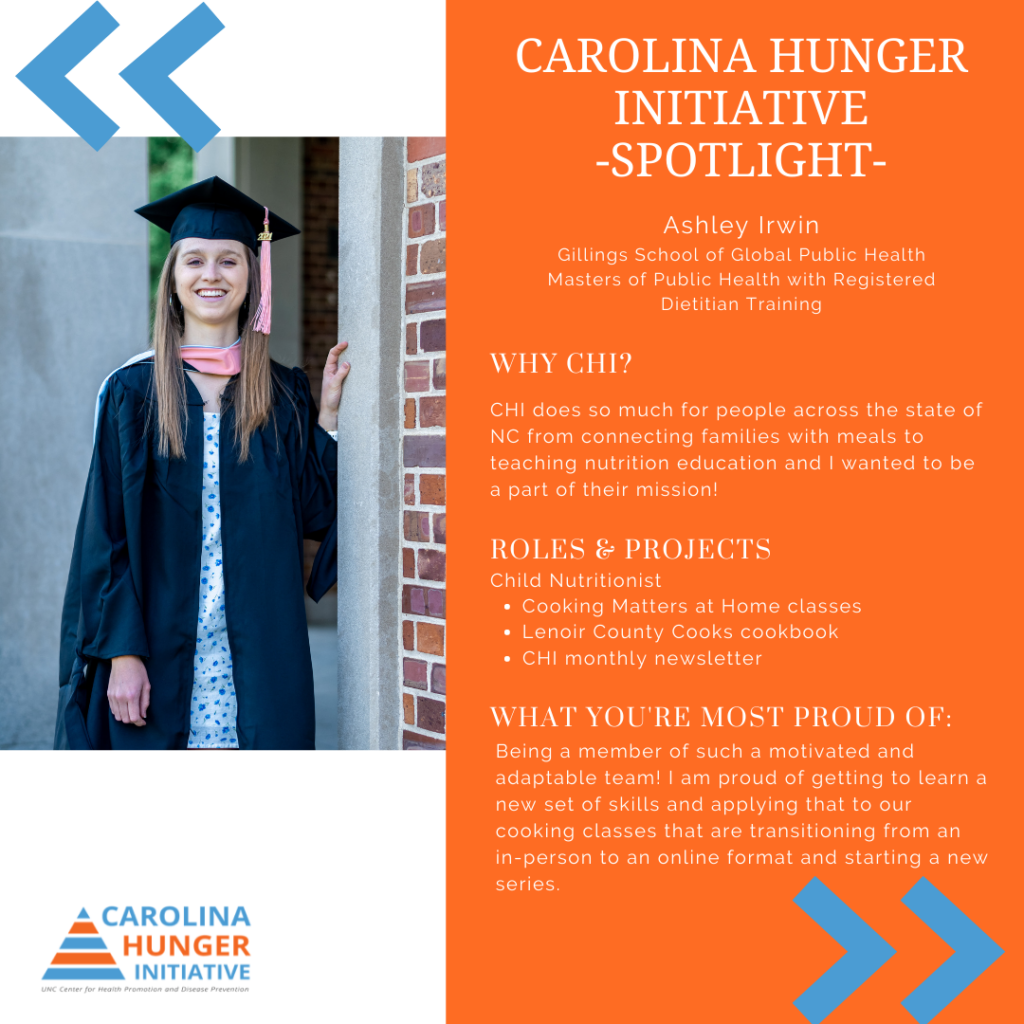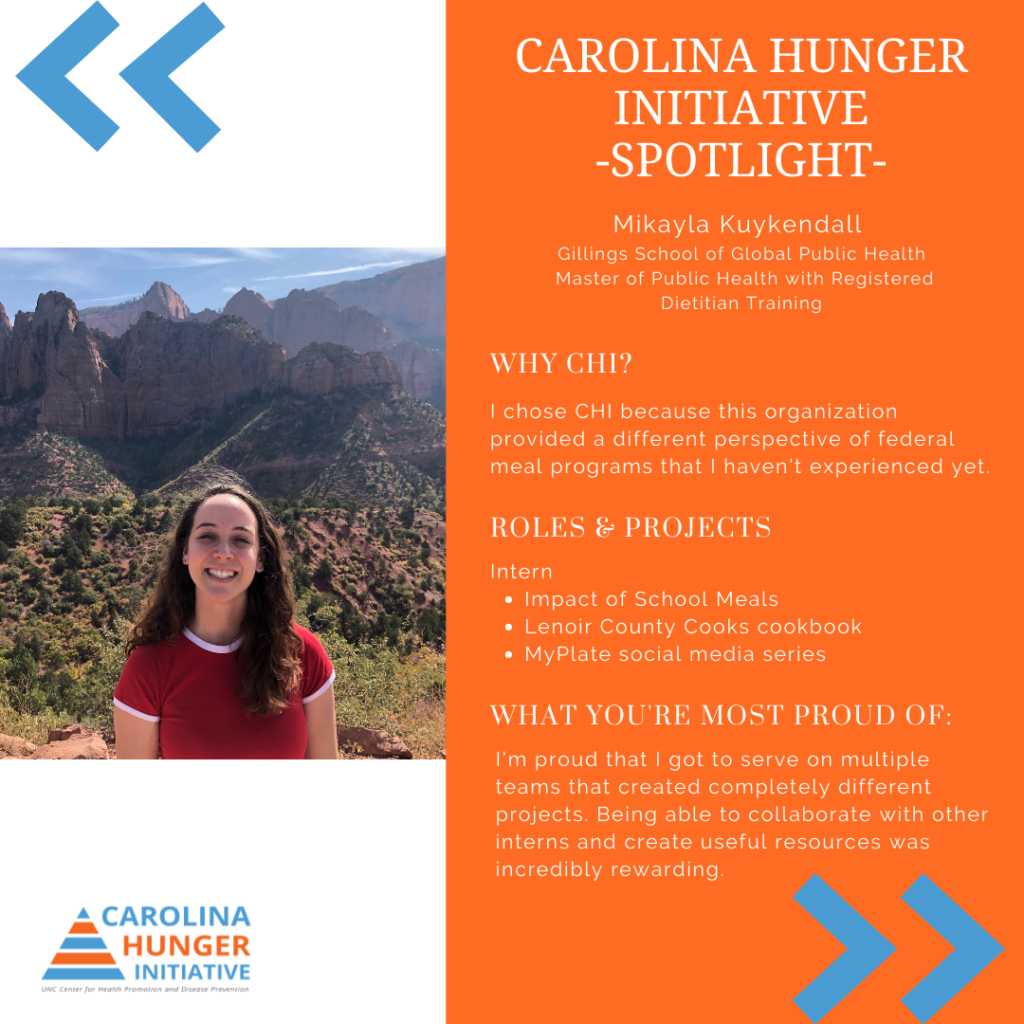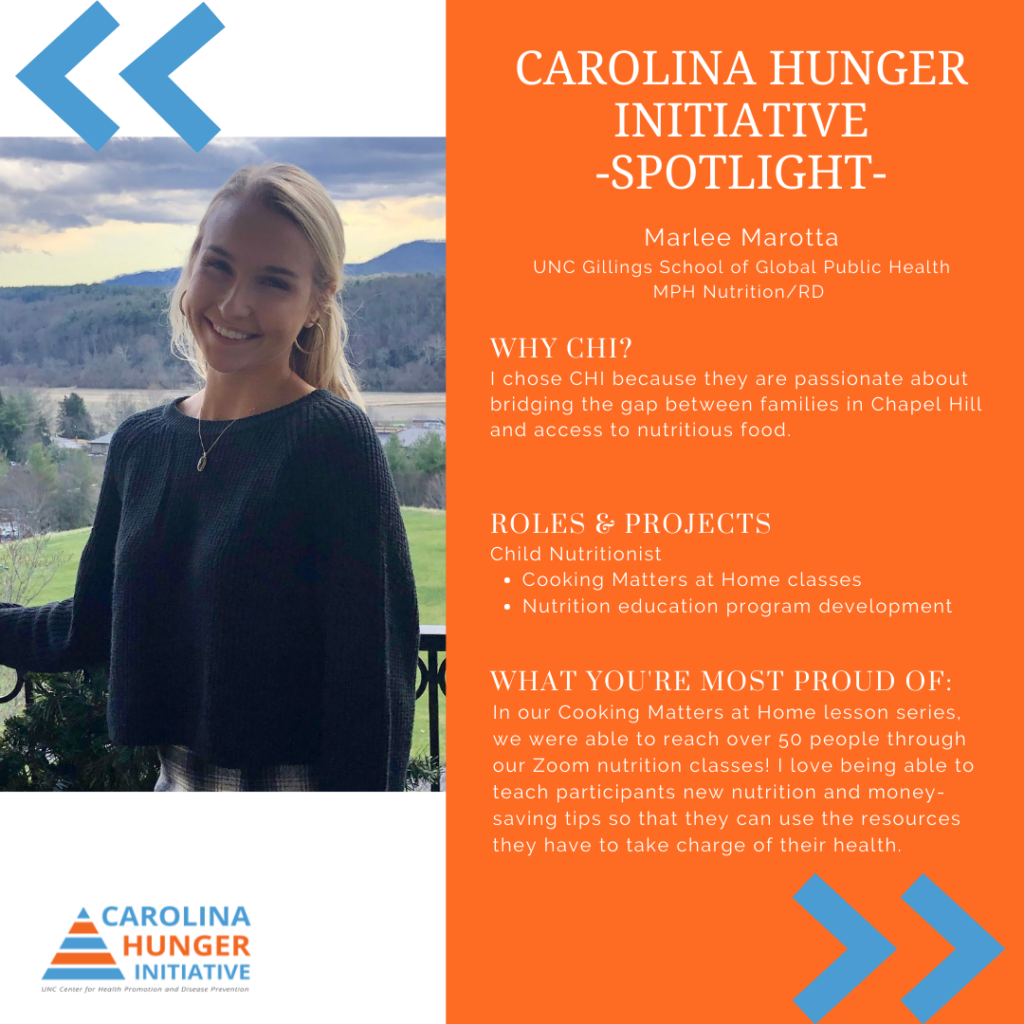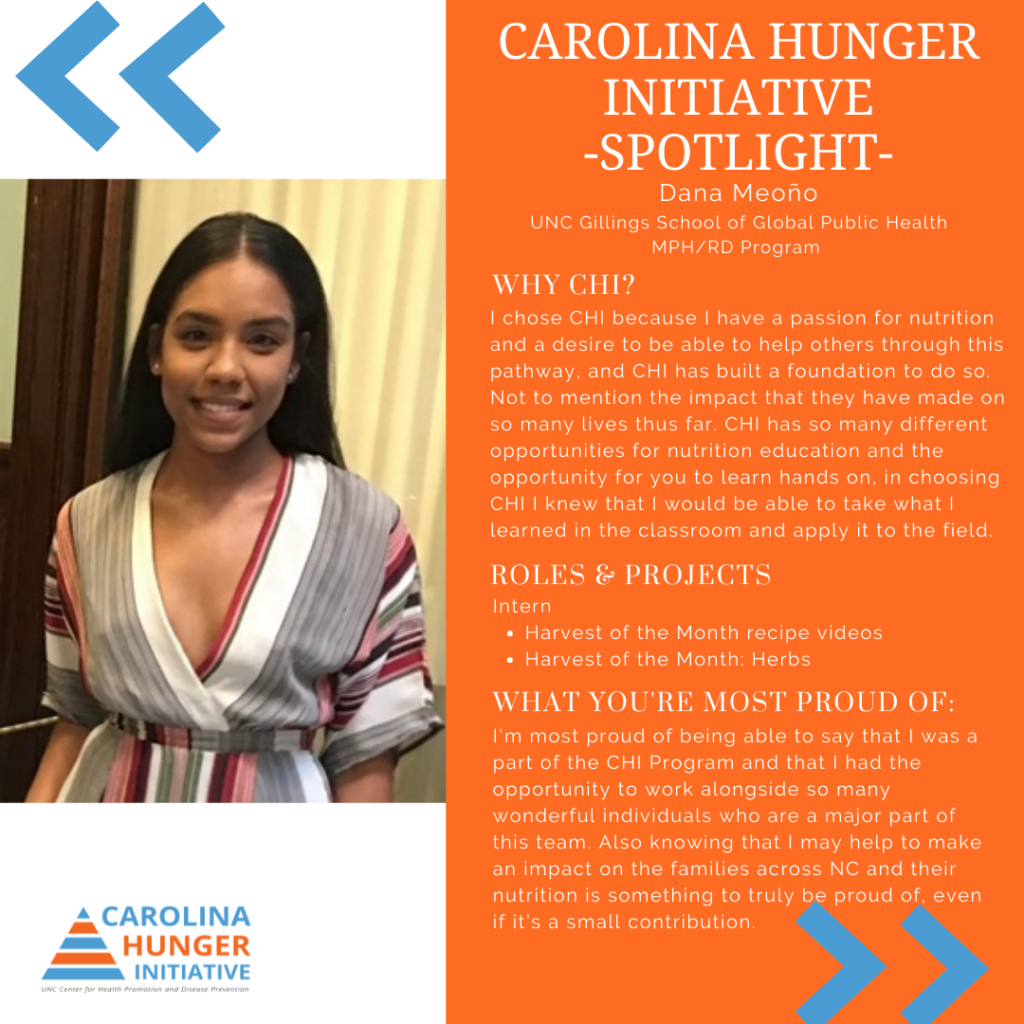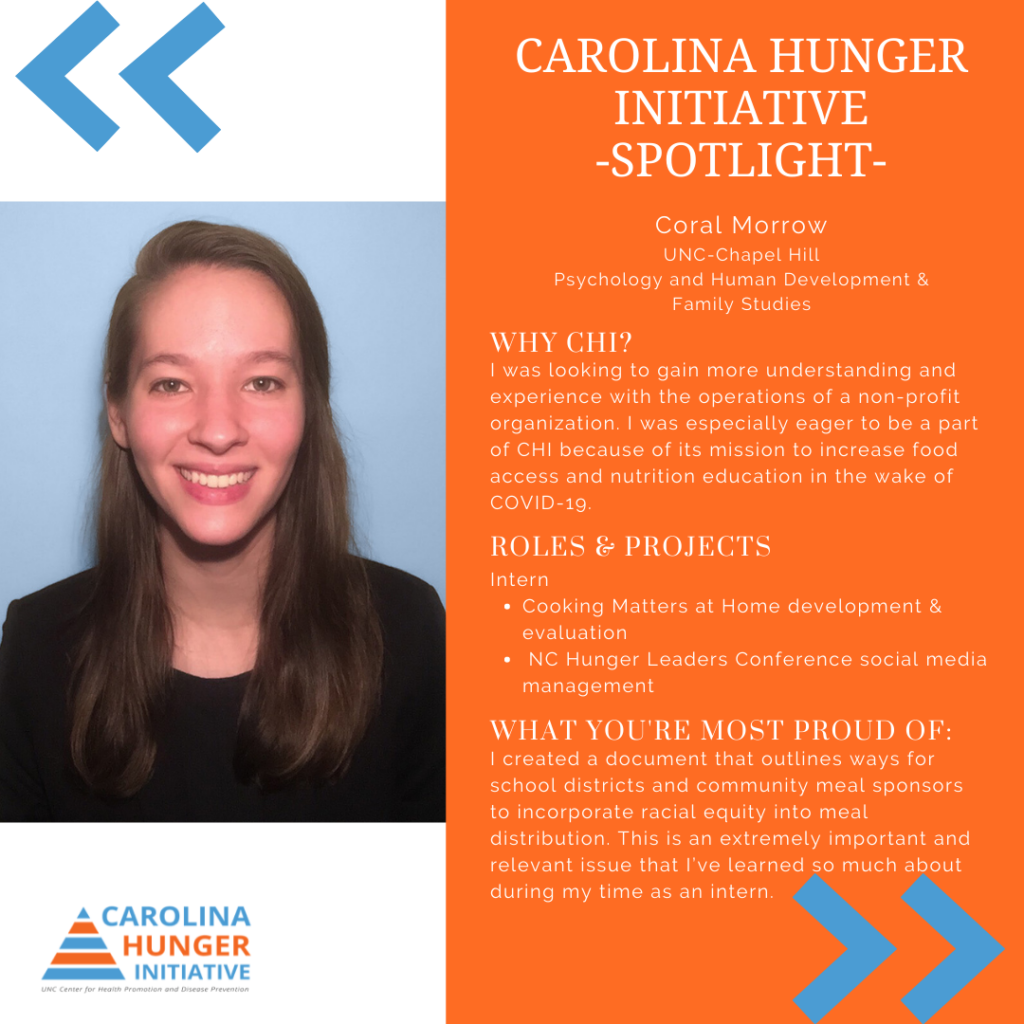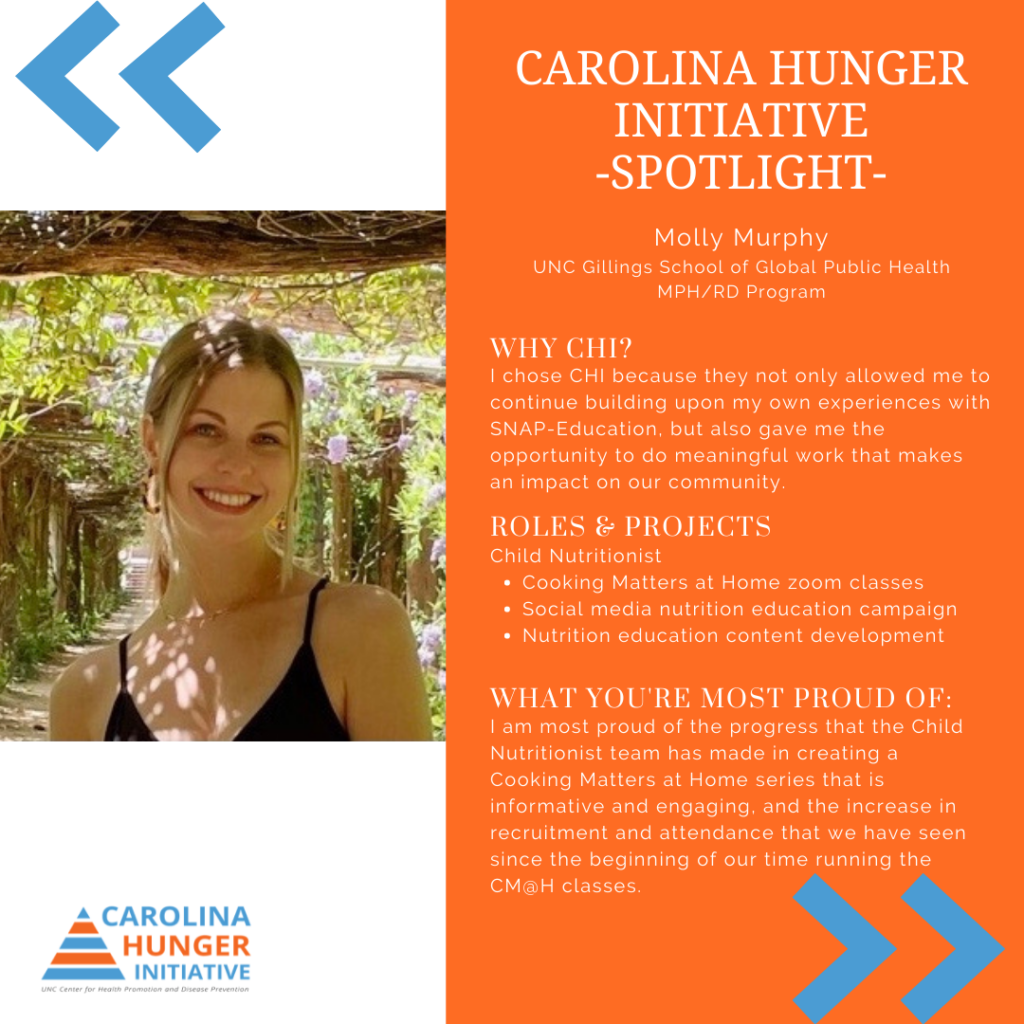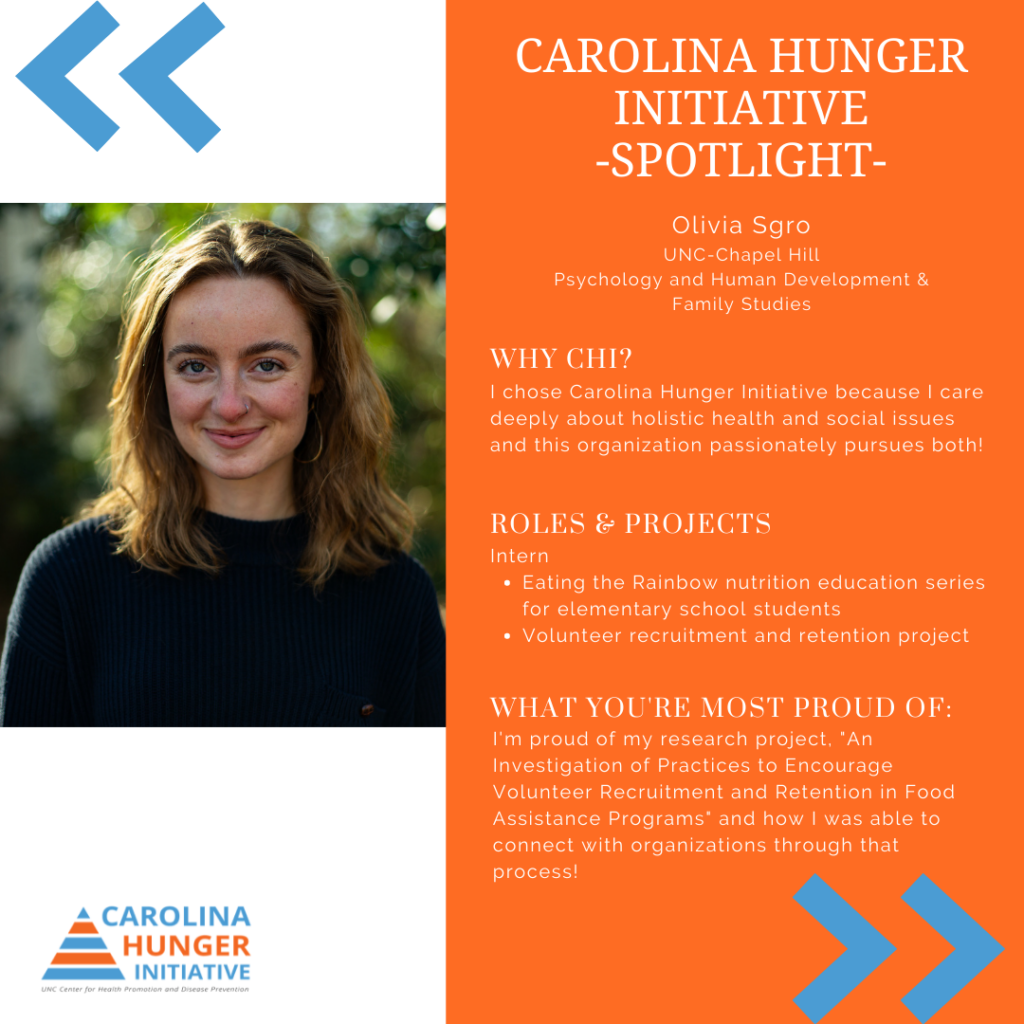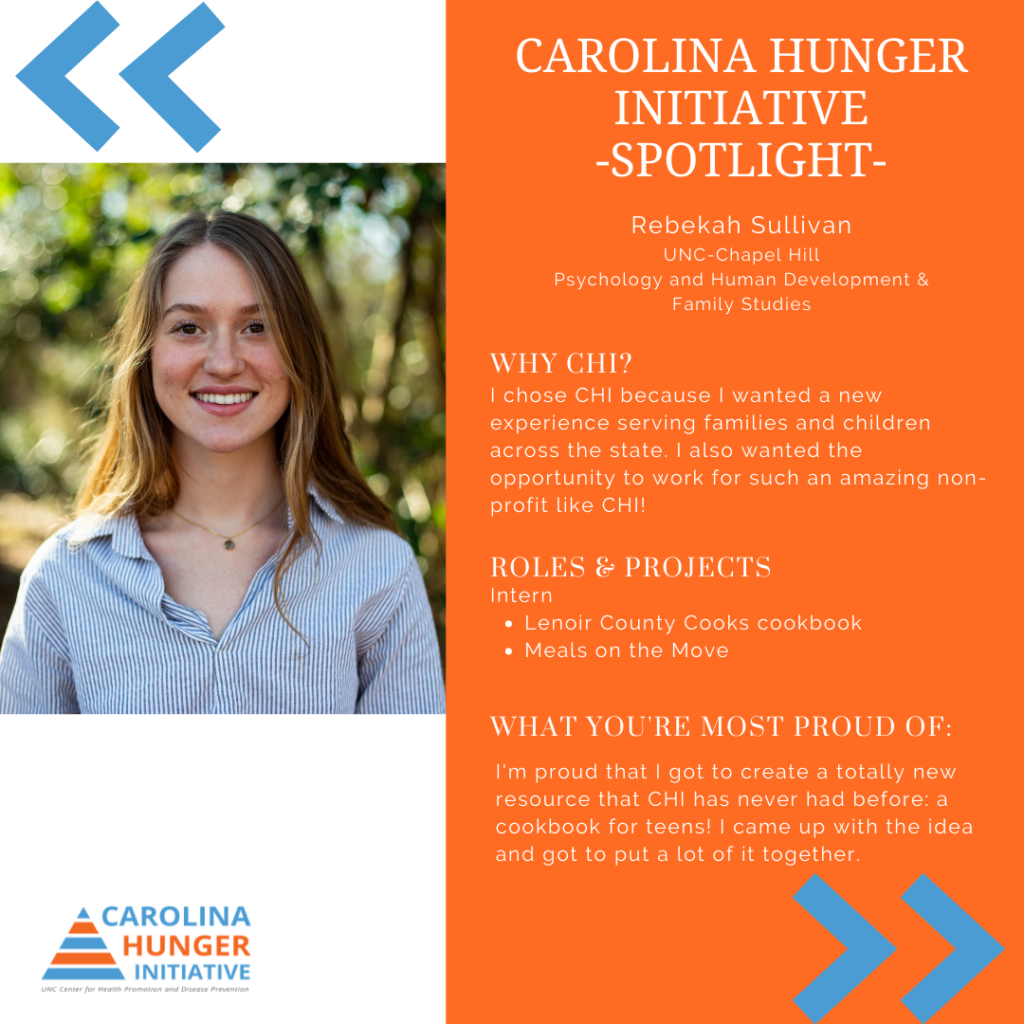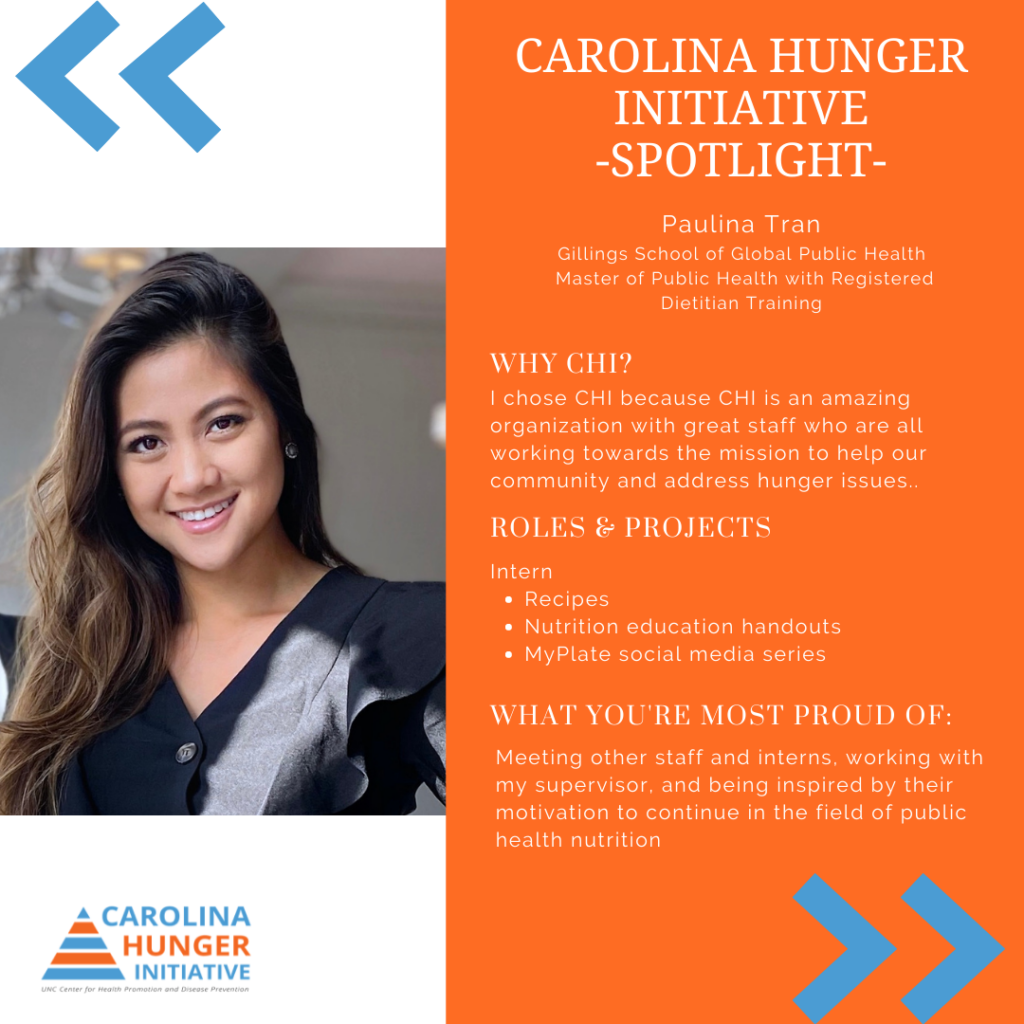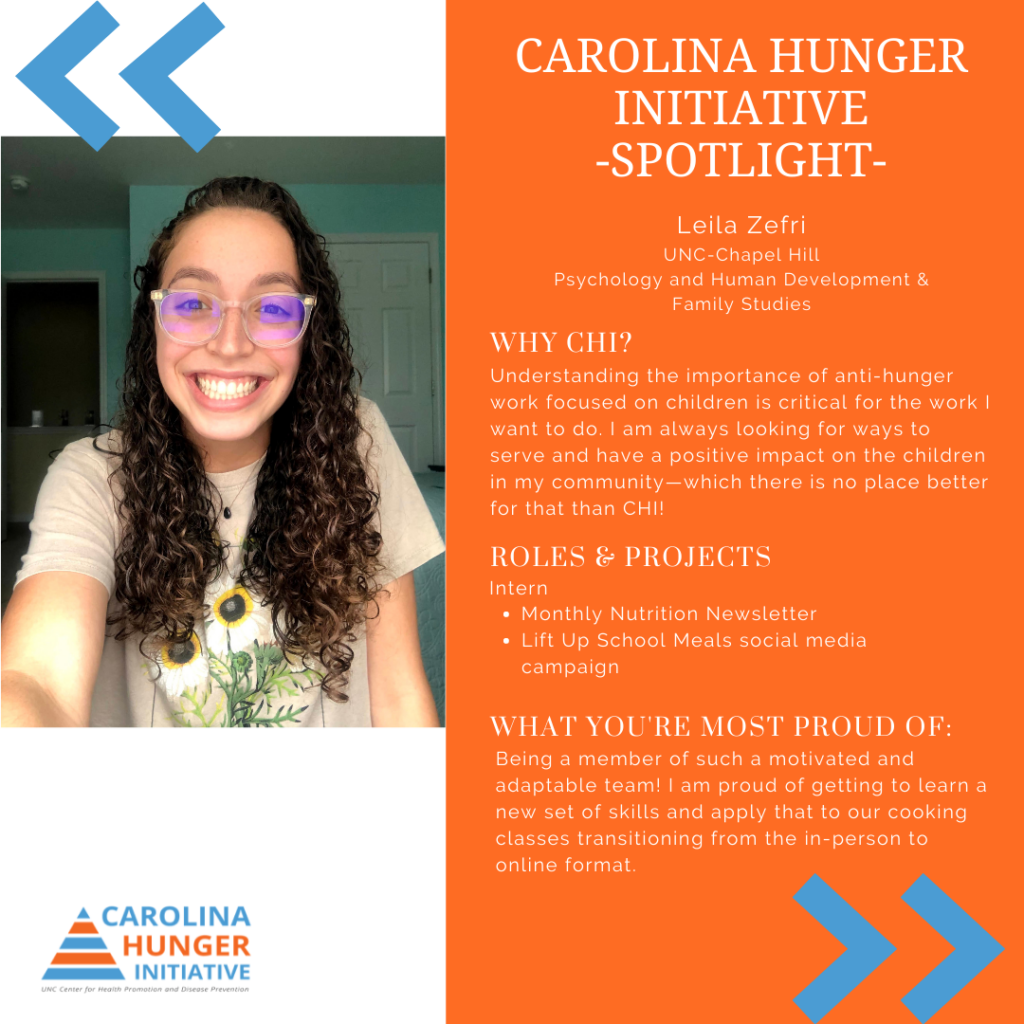 ---
Summer 2020