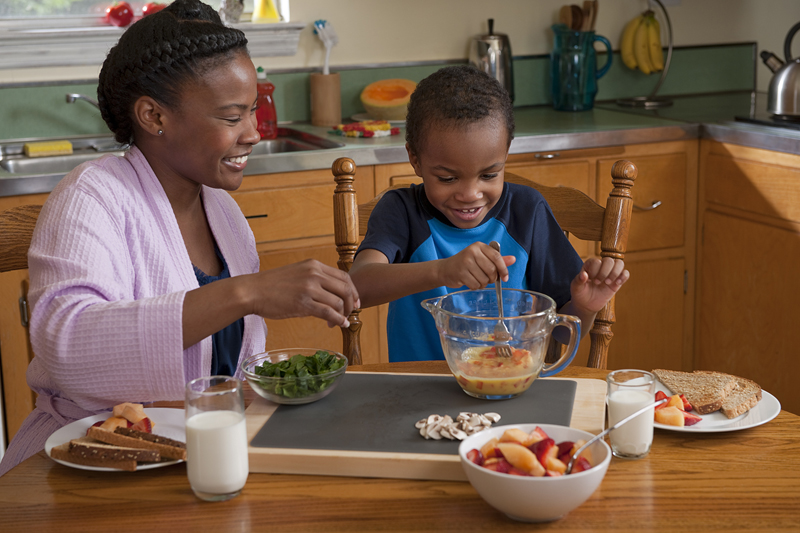 Free Cooking Classes
Cooking Matters at Home
Join us online for FREE online nutrition and cooking education lessons! The Cooking Matters at Home program shares information about buying healthy, affordable foods that families can prepare and eat together at home.
Click here to learn about and register for the current summer lessons, which will be held Wednesdays at 7pm from June 30 to August 11.
All lessons will be held via Zoom. The Zoom link will be sent to participants after completing the registration form. Participants have the opportunity to receive a $10 grocery store gift card, provided by Inter-Faith Food Shuttle. Below is information on our upcoming series of lessons. These pages will be updated as new series are added.
---
Special Session: The Division of Responsibility
Join us on Zoom for a FREE nutrition education session on Tuesday, June 22 titled "Feeding Your Child: Using the Division of Responsibility in Feeding." During this session, we will uncover how to help your child form a healthy relationship with food so they can grow up to be a happy, healthy eater!
---
This material was funded by USDA's Supplemental Nutrition Assistance Program – SNAP.
This institution is an equal opportunity provider.